EXHIBITS, MUSEUM TOURS COMMISSIONS & CURRENT EVENTS
HAMILTON COUNTY FALLEN FIRE FIGHTER COMMISSION
Awaiting unveiling of bronze monument
while sculpture plaza is being created along the riverwalk in Noblesville, Indiana
"Intimate Passage"
6' X 16' Triptych-Oil Painting
Private Collection in Main Dining Room at the Presbyterian Homes
Lake Forest, Il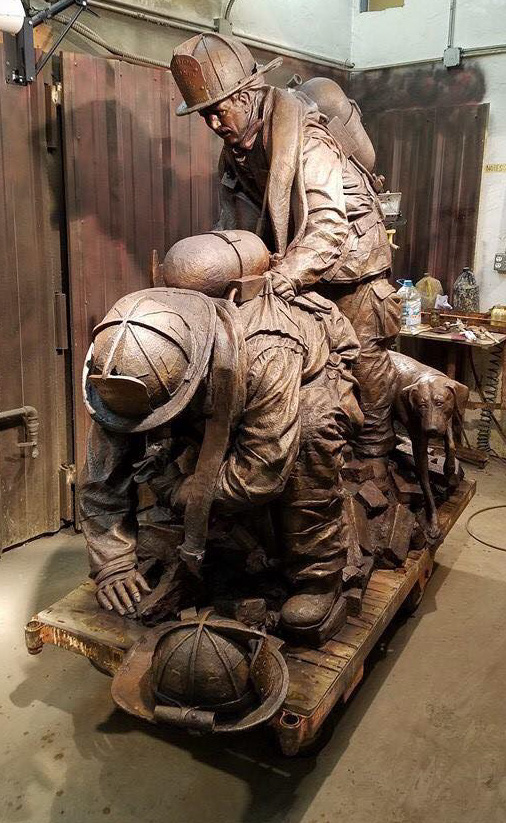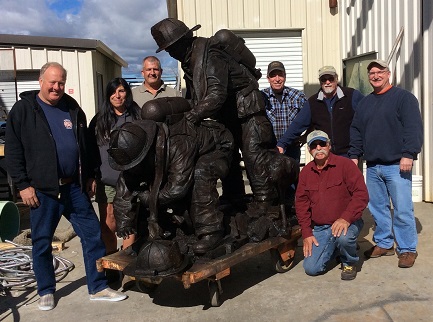 ..."You certainly have a real talent."
- Norman Rockwell, 1973
Finished Bronze of Firefighters Memorial Sculpture
Picture of Nick with Firefighters from Noblesville, Indiana- preparing for journey home stopping at 8 different Fire Dept on the way!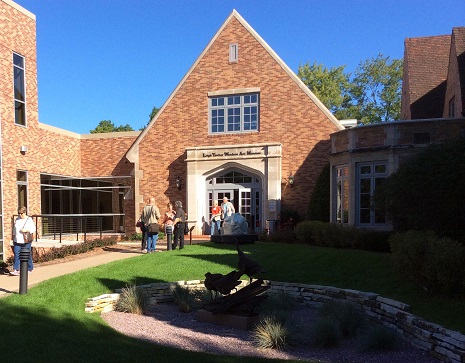 Back to Wausau, WI to the Birds Of Art Exhibit -
2018 "Birds Of Art" Exhibit at
The Leigh Yawkey Woodson Art Museum
"Repurposed"
Woodengraving of Rabbit (image 8" X 6")
In this year's exhibit, 2018 at Leigh Yawkey Woodson Art Museum
"Desert Scene"
Woodengraving of Quail (image 8" X 6")
In last year's Exhibit, 2017--Purchased by Leigh Yawkey Art Museum